YorkU Hosts Gairdner Neuroscience Symposium
Posted on Nov 20, 2017 by Cristina Lento
Irina Oganesyan and Shenbaga Moorthy presented posters at the Gairdner Neuroscience Symposium hosted by York University today.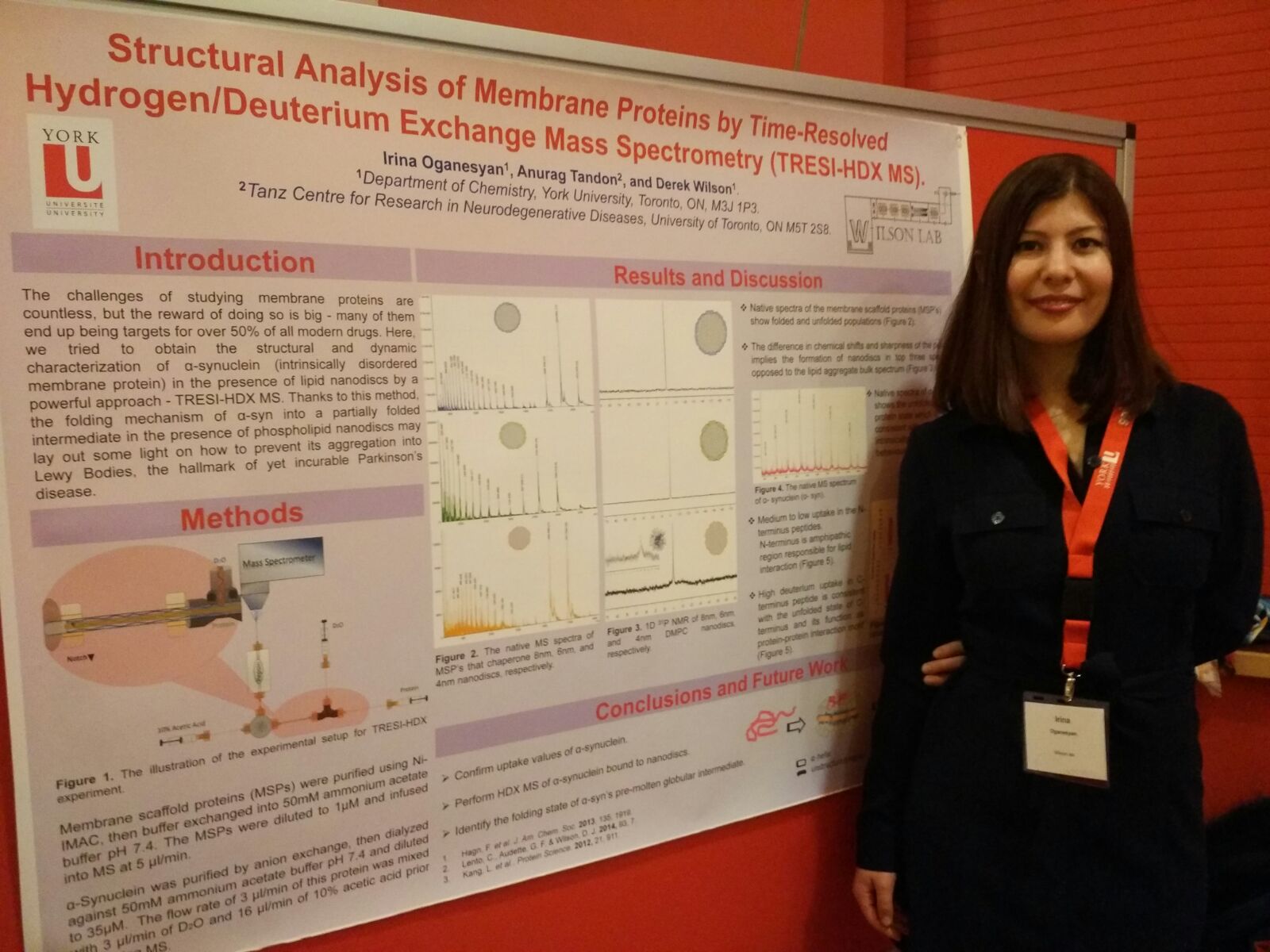 Irina's work focusses on studying alpha-synuclein, a presynaptic neuronal protein linked to Parkinson disease, specifically to it's interactions with membranes.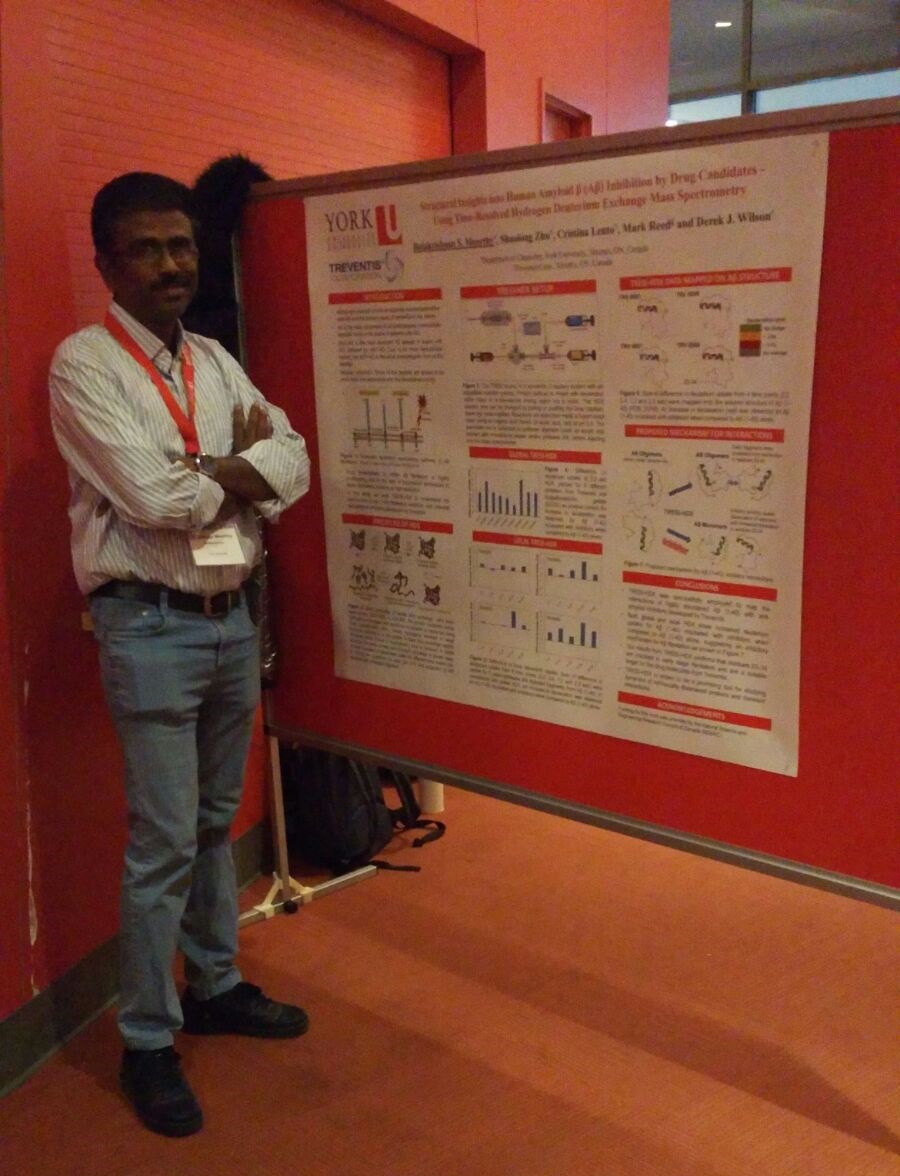 Moorthy's work focusses on studying the effect of small molecule inhibitors on Amyloid-beta (Aß) fibrillation.
Recent News

Trent 2020 Speaker Awards
Aug 12, 2020

Congrats Esther
Jul 30, 2020

Happy Holidays
Dec 20, 2019