Well Done Simona!
Posted on Aug 11, 2016 by Cristina Lento

Congratulations to our summer NSERC USRA recipient Simona Yakobov for giving a successful talk at the Undergraduate Summer Student Research Conference this week.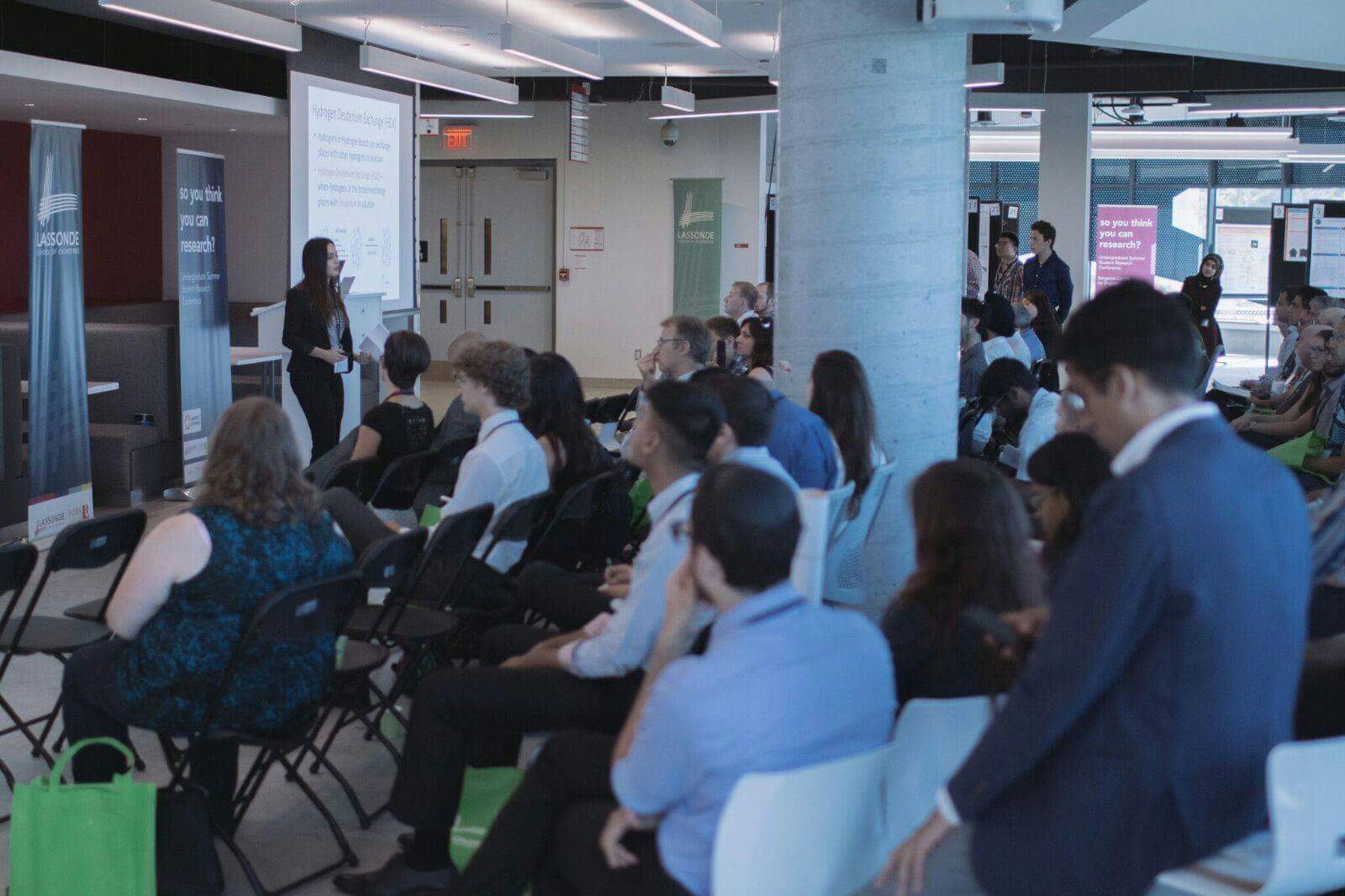 Simona presents her work on the conformational changes of Glutathione S Transferase (GST-A4) upon substrate binding, which was well received by those in attendance. Well done!
Recent News

Feature in Laboratory Focus
Aug 13, 2018

Congratulations Derek
Apr 2, 2018

SOUSCC 2018
Mar 24, 2018